OUR CORE SET OF VALUES
—
We have worked with client developers and our clients' vendor developers many times, so we can adhere to your preferred processes. But no matter what, we uphold a core set of values with every project that includes great:
---
---
Our process is designed so you are able to say, "I knew all the details, the pros and cons of the various options, and I was able to make educated decisions. I was in control the whole time."
How would you like to WORK TOGETHER?
Logic primarily engages clients on a work-for-hire basis. You will own your intellectual property, we simply make it come to life. We do that in a couple different ways:
Just like it sounds, you can hire us to complete a specific project with a defined start and finish point. We will estimate time and materials necessary to complete the project. After you accept our proposal, we assign appropriate staff to get started.
If your project is very large or complex in scope, we may suggest an Application Definition Services Agreement to properly define the requirements of the project. The ADSA is a paid engagement that will precisely define the necessary effort and budget necessary to execute the full project.
When the ADSA phase is complete you can expect a few deliverables: a comprehensive Systems Requirement Specification, timeline and project plan, and detailed line-item budget estimate.
The Application Definition phase can address:
Architecture
Requirements
Timeline
User Workflows
Security Matrix
Integration Details
Wireframe Design
Graphic Design Guidelines
Do you have a series of projects, ongoing programming needs, or an undetermined workflow? It might be more advantageous from both a budget and timing standpoint to have a team of developers dedicated to all your development needs. We do this, too.
---
STRONGHOUSE™ IS DRIVEN BY GREAT IDEAS AND USES TECHNOLOGY,NOT THE OTHER WAY AROUND.
COMMUNICATION
---
Your primary point of contact will be an expert project manager or technical lead, through which you can channel all communication. If you are more comfortable interacting with multiple team members, you can do that, too. They'll report everything to the project manager so we're all on the same page.
Our projects typically have a weekly discussion cadence, though more or less could be necessary. We alternate who leads each meeting (you or us), to better ensure that everyone's needs are heard regularly. We'll post our meeting notes to a project collaboration site afterward, so you can review them. If our teams have an internal recap after a regular meeting, we'll include those notes, too.
---
During these meetings we will:
Summarize what was accomplished in the prior week
Identify and address any issues, questions or barriers to success as they arise
Discuss the intended progress to be made in the upcoming week
---
OUR TEAMS DEVELOP USING WATERFALL AND AGILE METHODOLOGIES, SO WE HAVE THE FLEXIBILITY TO WORK TOGETHER IN A WAY THAT'S RIGHT FOR YOU.
---
DOCUMENTATION
---
For each and every project we work on, we complete the following documentation:
System Requirements Specification (SRS): this document is the "what" we are going to build. It contains:
Description of all functional requirements
Security matrix
Site map
Suggested platform
Use cases (if applicable)
Graphic design comps or wireframes (if applicable)
Rough schedule in a separate document.
Estimated budget in a separate document
Test Plans: these documents specify the testing procedures with an application. They specify anticipated behavior.
Systems Design Specification (SDS): this document is the "how" we are going to build.
Meeting Notes: As detailed above.
---
TOOLS
---
With each project we employ project collaboration, bug tracking software, and a source code repository. We have worked with a number of tools including Basecamp, Trello, SharePoint, Pivotal Tracker, Jira, Github, TFS, Git, CVS, AccuRev, VSS, and more.
If you don't have preferred tools, we have a standard set to use at no additional charge:
---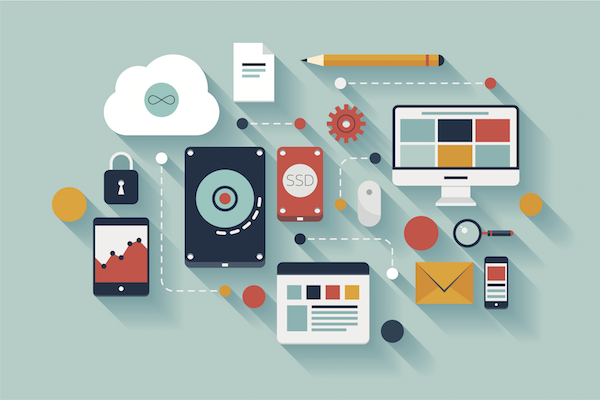 Project Collaboration
In our proprietary project collaboration portal you will be able to view progress at your convenience. Our project collaboration portal allows for password-protected login and varying levels of permissions and access. The portal provides areas for document sharing, calendars, team coordination, and more.
Bug Tracking
We use a bug-tracking portal that provides a single place to log issues, establish priority, attach documents, assign tasks, and more.
Code Repository
Each day we check in code to a repository that maintains copies of each separate file version developed for a release, along with the full release versions.
---
You may also interested in:
---