It has been a big year for Apple thus far.  The tech giant announced several new products on October 16, including two new iPads, iMac, Mac Mini, and OS X.  In addition to these new products, there were updates on older products, including Apple Pay and Apple Watch. Here is a breakdown of the exciting new things coming from Apple!
Apple Pay
Source: Gizmodo
Apple Pay launched on Monday, October 20!  Already there are a large list of merchants committed to using Apple's mobile payments service in the very near future.  Companies include Groupon, Target, Uber, and Starbucks turned on service Monday when Apple Pay went live.
Additionally, the tech giant has signed up 500 banks to use the service.
Apple Watch
Source: TechCrunch
At the event, Apple announced its software development kit (SDK) for the upcoming Apple Watch.  The kit, called WatchKit, launches sometime in November and will give any developer the tools needed to build apps for the Apple Watch (previously, Apple allowed only a select few third-party developers the keys to Apple Watch, like BMW, American Airlines, and Starwood).
Tim Cook, Apple's CEO, brought up Apple's Continuity device philosophy, which is the ability to switch seamlessly between Apple devices in apps and functions like phone calls, texts, documents, and so on.  The Apple Watch was shown being used as a remote to an Apple TV, suggesting the smartwatch will play a larger part in Continuity than previously expected.
iPad Air 2
The iPad Air 2 (aka the iPad 6) is similar to previous iterations of the iPad but with a thinner body, updated hardware, and a few more features around the edges.
From a design standpoint, the new iPad is now 6.1mm thick, which is thinner than the original iPad and any iPhone.  And, in addition to the standard white and silver colors, it also comes in gold.  The iPad Air 2 also has TouchID, which allows you to use your fingerprint to buy things online.  Unfortunately, you can't use the TouchID to buy anything in a physical store yet.
Inside, the iPad Air 2 sports a new A8X chip, an enhanced version of the dual-core 64-bit A8 chip that debuted in the iPhone 6 and 6 Plus last month.  Like the phones, Air 2 also has a m8 motion coprocessor.  With these new guts, the new iPad is faster while keeping battery life at approximately 10 hours.
iPad's camera also gets an update!  Now it is an 8MP iSight camera that does 1080p HD video, time lapses, panoramas, burst mode shots, and slow mo video.
The iPad Air 2 starts at $499 for the 16GB version, then increases to $599 for 64GB, and $699 for 128GB.  It is currently available to customers online and in Apple stores.
iPad Mini 3
Source: Gizmodo
Like its bigger sibling, the iPad Air 2, the iPad Mini 3 received a few new features.  It sports Apple's TouchID fingerprint scanner and comes with iOS 8.1, which means users will be able to use Apple Pay for online purchases.  And it also comes in gold (color)!
Most of its other features are identical to the older Mini 2.  Both share the same HD Retina display, size and weight, hardware (the Mini 3 keeps its A7 processor and does not upgrade to A8 like the Air 2), and camera.
The iPad Mini 3 starts at $399 for 16GB, $499 for 64GB, and $599 for 128GB.  The new Mini is currently available to customers online and in Apple stores.
iMac
The excitement surrounding the new iMac is astounding.  Not only is it the first Apple desktop to receive a Retina HD display, its super high-resolution is mind-boggling.  The new 27-inch display as a resolution of 5120 x 2880, resulting in a total of 14.7 million pixels.  This is 7 times the pixels of a 1080 HDTV and 67% more than even the 4096 x 2160 4k displays.  Apple calls it a Retina 5k Display.
Aside from the new super high-res display, Apple has maintained a similar design to the last generation of iMac, with an edge that is only 5mm thick.  Additionally, the new iMac will start with a 3.5GHz Intel Core i5 and AMD's mobile Radeon 290X graphics chip, both of which can be upgraded to a 4.0 GHz Core i7 and a mobile Radeon 295X GPU.  It also has 8GB of memory and can be configurable with up to 32GB of memory, a 3TB Fusion Drive, or up to 1TB SSD.
The new iMac starts at $2,499 and are available to order today.
Mac Mini
Source: Gizmodo
It's been a while since the Mac Mini has gotten an update.  The new generation now has more computing power, better integrated graphics, and improved power efficiency, thanks to Intel's Haswell processor.  It has 4th-generation Intel Core processors, Intel Iris and HD Graphics 5000, and two Thunderbolt 2 ports…this little computer has definitely made a comeback.
The new Mac Mini is available today and starts at just $499.
OS X
Apple's new desktop operating system is already available now for free from the Mac App Store, with major software updates that include lots of changes for your Mac.  But don't worry, OS X Yosemite hasn't altered so much that people used to Mavericks or Mountain Lion will feel lost.
Source: TechCrunch
There are aesthetic changes that promote the design language Apple began to embrace in iOS 7, with better rendering to meet the increasing number of users who are shifting to Retina (high resolution) displays.
Yosemite features a couple of updates to old applications (Spotlight) and some new ones too (Today View and Messages), all of which aim to make the operating system more convenient, pleasant, and productive.  Spotlight isn't just for system-wide file searches anymore; it can give you previews of photos and documents, access your Calendar and contact card, and even search the internet for answers to your queries.  Today View is a customizable alternative to the Dashboard and Messages is a messaging app with a few additional features.
And that's not all!  For a list of OS X Yosemite's new features, you can read a review of them here.
---
Does your awesome business want an awesome app?
Logic Solutions can create one just for you!
From the coding to the design to assistance with the distribution to enhancements and maintenance, the awesome people at Logic will help you with your mobile game plan.
---
Create your mobile app today!
---
---
---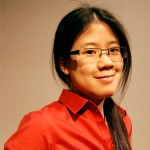 Jennifer Pan is a marketing coordinator and The New Recruit at Logic Solutions. If you want to get her attention, try talking to her about d20s, (board) games, sci-fi and geeky references, or cute animal videos…or all of them at once. Just don't bring up her uncanny ability to roll natural 1s.