At its "Spring Forward" event on March 9, Apple showed off the much-anticipated Apple Watch and unveiled three exciting new products – Apple's ResearchKit, the new MacBook, and HBO Now on Apple TV. Here is a rundown of the big announcements.
Apple Watch
Source: Apple
Apple has been hard at work improving and refining the Apple Watch since its initial announcement in September and the announcement of its software development kit.
Functionally, the Watch doesn't seem to have changed much since it was first introduced. Users can make and take calls, read and send messages, make payments with Apple Pay, control their music, track workouts and activity levels, and even unlock their hotel rooms. At the event, Apple emphasized the watch's notification feature, which alerts users of breaking news, social media updates, scheduled events, etc. It includes the new "Taptic Engine" to provide haptic feedback when an alert or notification is received. Haptic feedback technology uses forces or vibrations to convey information to the user (e.g. when a game controller shudders when your character dies). For the Watch, the Taptic Engine vibrates the watch when notifications are received, and creates a tiny noise to go with the vibration to make the illusion of a mechanical watch even more realistic. Siri has also been integrated into the Watch.
The Watch has been designed to work with the iPhone (and most likely only the iPhone…sorry, Android users). Any messages or calls made with the Watch will sync with your phone. Its battery lasts up to 18 hours.
Apple Watch Sport, with a lightweight band and an aluminum case, will start at $349. The standard Apple Watch with a stainless steel case starts at $549 and can run up to $1099 depending on the band selection. The Apple Watch Edition, with an 18-karat gold band and case in either yellow or rose gold, will start at $10,000.
Apple will take pre-orders starting April 10, and the Watch will be available on April 24.
Apple ResearchKit
Source: Apple
Finding and recruiting volunteers is one of the biggest obstacles to scientific research. Small sample sizes are more vulnerable to inaccuracy, and samples that lack diversity make it difficult to generalize the world population.
Apple's new ResearchKit is an iOS software framework designed to benefit medical research by making it easy for people to volunteer to join research studies. Researchers can design and build medical testing apps, sign up volunteers that are far from their physical lab, and record data more quickly and efficiently than before.
Source: Apple
Tests designed with ResearchKit use the iPhone's sensors to record data. Volunteers can sign consent forms on the device's touch screen, which can now also sense people's tapping rhythm and detect inconsistencies that may be an indication of a disease, such as Parkinson's.
The device's microphone can track fluctuations in a person's voice and the phone's accelerometer can compare a person's walk, gait, and balance against a healthy person's baseline. There is no doubt that when Apple Watch becomes available to the public, researchers will be able to create tests that use the device to measure heart rate and heart rhythm, and track physical activity.
And don't worry, users can decide how the data is shared and Apple won't see it.
So far researchers have used   ResearchKit to create tests for  Parkinson's, diabetes, cardiovascular disease, asthma, and breast cancer. You can download these tests from  the App Store. ResearchKit itself is open source and will be available next month.
New MacBook
Source: Apple
It's the lightest Mac ever. Weighing in at only 2 lbs, the new MacBook has a 12" Retina display and is only 13.1mm thick, 24% thinner than the 11" MacBook Air. It has a new keyboard mechanism that allows keys to be 40% thinner with a 17% larger clickable surface area and hopefully offers a "stronger" type of click. LEDs are now under every key so that the keyboard produces a uniform glow.
The new pressure-sensitive Force Touch trackpad can detect how much pressure a user applies to the surface. It can tell the difference between a light tap and a deep press, which opens up a world of possibility and function. For example, pressing down deeply on the trackpad after clicking can bring up new shortcuts to everyday apps, such as a Wikipedia entry of a highlighted word, or it can fast-forward through a Quicktime movie.
Source: Apple
The MacBook is fanless to provide silent(er?) operation. And, thanks to a new contoured design, the MacBook battery packs itself into a smaller space and will last up to nine hours. The USB-C port allows the laptop to compact 5 ports into one – power, USB data transfer, Display Port, HDMI, and VGA.
The new MacBook starts at $1299 and starts shipping April 10.
HBO Now on Apple TV
Source: Apple
Starting in April, Apple will offer an HBO video streaming service on Apple TV, iPhones, and iPads called HBO Now. This deal is available exclusively only in the U.S. and you don't need a cable subscription, simply an online subscription.
To sign up, viewers register through the new app on a compatible Apple device. However, once registered customers can access HBO programming on both Apple devices and PCs.
Apple has an exclusive three-month right to sell access to HBO Now, after which HBO will presumably open up the service to other companies.
The HBO Now online subscription costs $14.99/month, with a free month for new subscribers. To sweeten the deal, Apple has cut the price of the Apple TV from $99 to $69.
---
---
Looking for a solution?
Logic Solutions can help you design the solution that you want to share with the world. Let us create the innovative mobile apps, websites, eCommerce, or healthcare solutions you need to stand out.
Find your perfect solution
---
---
---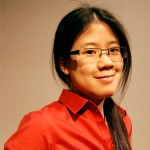 Jennifer Pan is a marketing coordinator at Logic Solutions. If you want to get her attention, try talking to her about d20s, (board) games, sci-fi and geeky references, or cute animal videos…or all of them at once. Just don't bring up her uncanny ability to roll natural 1s.