---
Pierce Courchaine
became our newest Marketing Assistant this month. Pierce graduated from the University of Missouri with a degree in journalism and spent four years carrying around a recorder and asking too many questions.
In the past, Pierce has worked as a reporter at NSIDE Magazine, Vox Magazine, and Tribe Media. Pierce also interned with Logic in Shanghai in 2010. In his free time, he enjoys yelling at the TV during football games and listening to obscure music.
---
---
This August the Showcase technical team has been busy releasing a number of updates to improve the usability and functionality of the app.
The latest features of Showcase include:
A "new" ribbon has been added to icons in the sales library to indicate which files are new after syncing your device.
Users can now sort files in the sales library by the "new" status.
Ability to create multi-level category tree.
Ability to upload Word and Excel file types.
Downloading multiple files simultaneously is quicker than ever.
Users can easily download/update all files with the tap of a button.
Videos can be played in a loop, which is great for tradeshows.
When creating or editing an order, the product number displays on the "order" menu icon and the "add-to-order" button.
Orders can be duplicated or deleted by long-tapping the order line.
Users can create a new customer when creating an order.
Using finger or stylus, customers can sign an order in the view PDF screen, after which no changes can be made to the order.
Multiple users can have system-level access including user management, log management, configuration, and app appearance management.
User list can be filtered by different access levels.
---
---
Earlier this month, we held our annual summer picnic at Gallup Park in Ann Arbor. The Logic crew enjoyed tons of food, yard games, and great company.
---
Check Out Our Latest Video
---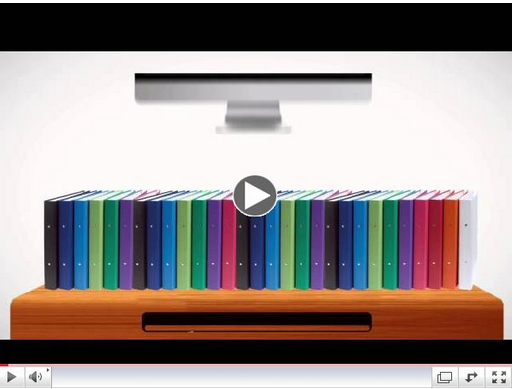 Learn how Quantum's SDS module can help your company manage their safety data sheets and easily convert to new GHS regulations.
If you're interested in learning more about Quantum's SDS solutions, check out our new QSDS website
qsdsconversion.com
.
---
Catch Up On What's New With Tech
---
It's been a busy summer at Logic, and we've gotten a little behind on our blog this month. But don't worry, we'll make up for it next month!
In the meantime, feel free to catch up on our August blog posts.
---
---
One thing I find very interesting in Taiwan is the disproportionate numbers of news channels to its population. There are probably 20+ news channels for a country with a population of only 22 million. Each channel has a somewhat extreme political view, similar to MSNBC and Fox here. My dad spends a lot of time watching these news stories. I don't have the time and patience to watch hours of news stories, but while I am there, I spend at least 30 minutes every day watching something with him.
When I was visiting our office in Taiwan two months ago, a story particularly caught my dad's and my attention. The reporter was talking about a new Chinese movie called "American Dreams in China". As an immigrant, I immediately thought, "Aren't we supposed to pursue our American dreams in the U.S.?" So what does "American Dreams in China" mean?
---
The Logic Solutions team strives to provide you with relevant and interesting information in our monthly newsletter. If you have feedback or suggestions, please email us at marketing@logicsolutions.com. We look forward to hearing from you!
Follow us today at: