Let's Team Up: Managed Application Development Services
---
---
---
We welcome Quality Assurance Engineer Roger Lou to the team. Roger is dedicated to QA testing for a managed application development services client. He was born in Tianshui, China and graduated from the East China University of Science and Technology in July 2009. He moved to the U.S. to study Information Systems at Eastern Michigan University, where he recently received his Masters degree.
Prior to working at Logic, Roger was a PHP programmer at an Ann Arbor law firm where he was responsible for developing a case management system to manage customs cases and user information. His hobbies include photography and modifying programs for electronics devices.
---
Larky partners with Logic to develop iOS app that helps users maximize membership perks
---
Millions of Americans belong to organizations and institutions ranging from health insurance and credit card companies to alumni associations and museums. However, membership perks and discounts are seldom used to their full advantage because consumers tend to misunderstand or forget about these benefits.
The Larky iOS mobile app, which is free on the App Store, helps consumers get more from their paid memberships and loyalty programs by alerting them when they are eligible for in-store savings and discounts because of these affiliations. Users can also browse through the perks that they are entitled to in the app and on the website.
"Everyone forgets about the perks that organizations work into the fine-print of their membership agreements," said Larky Co-Founder Andrew Bank. "But these perks help define the value of membership and potentially even the cost of membership dues. At the end of the day, Larky is about helping consumers save money and adding value to association membership by making these perks clear."
Getting started with Larky is free, easy, and requires no password or member numbers.
---
---
Real Flame Marketing Manager Nicole Krause states that Showcase has raised Real Flame's productivity at trade shows and its credibility with retailers.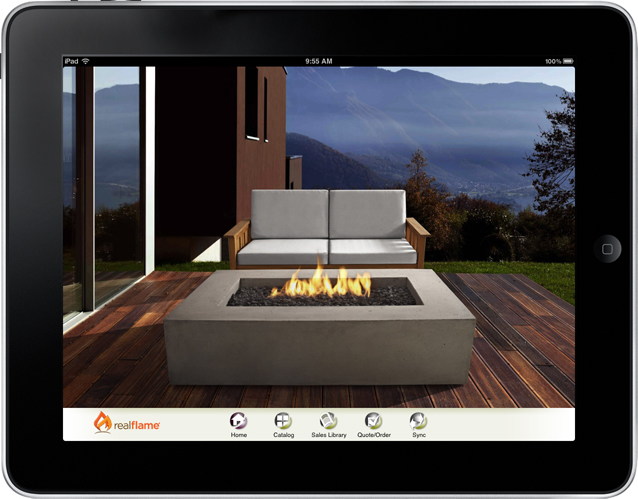 • "We're able to submit and ship orders immediately, so they leave the factory within 24 hours. We no longer have to wait until after the show to expedite orders."
• "Much of our business is done online and through catalogs. Because of the iPad's remarkable screen resolution, Showcase allows us to accurately represent the quality of our lifestyle photography, which retailers have access to when selling [our products]."
A sales rep for an eyewear manufacturer reports that Showcase saves up to one hour each day in sales administration work.
• "Processing and submitting orders at night is a thing of the past."
• "The ordering process is fast because access to all my sales information is in one app."
• "Learning the app was not an issue. It's easy to pick up."
Get started at www.ShowcaseCloud.com
---
Five reasons you should not wait to 'go mobile'
---
1. There are inexpensive and easy options for optimizing your mobile presence.
2. Without question, your audience is using mobile.
3. Mobile technology can help you increase productivity.
4. Mobile technology can cut costs.
5. Development tools have evolved to reduce programming effort.
---
---
As many of you know, Jimmy frequently travels between Ann Arbor and China. He wrote about his most recent experiences abroad in this blog post. These are snippets:
"I have never been exposed to so much curiosity about Detroit…"
"The air quality has improved some since [January], but now environmental news is focused on dead pigs…"
"The new leadership in China is pushing full steam to enforce measures against corruption and waste…"
"Orbitz's financial performance and stock prices have been going up and up since the beginning of the year. They attribute their success to their focus on mobile strategy—about 30% of orders are processed from the Orbitz mobile app…"
"When we got there, I thought it was just one of the usual Korean restaurants in Shanghai. Then my friend told me that this is a real North Korea government-run restaurant in Shanghai!"
"The most exciting part of my trip happened when I was able to find a streaming video channel to watch the Michigan vs. VCU basketball game live…"
Click here to read Jimmy's blog
---
The Logic Solutions team strives to provide you with relevant and interesting information in our monthly newsletter. If you have feedback or suggestions, please email us at marketing@logicsolutions.com. We look forward to hearing from you!
Follow us today at: