ABOUT LOGIC SOLUTIONS
---
We empower our clients to achieve their goals by providing them with the right solutions to reimagine their business.
Founded in 1995, we have grown from a basement in downtown Ann Arbor, MI to a team of developers, designers, and visionaries in 6 offices worldwide.
We are a leading full-service development company that has completed projects throughout the U.S. and the world. We've worked with over 2,100 clients ranging from universities, automotive OEMs, industry consortiums, Fortune 500 companies, non-profits, healthcare corporations, and software firms. We are headquartered in Plymouth, right in the backyard of academic powerhouse the University of Michigan, with global presence in California and Asia.
SOLUTIONS BUILT THE WAY THEY SHOULD BE
We specialize in custom solutions with a passion for responsive and adaptive design. We'd love to help you create solutions, look gorgeous, get found, craft a message, and become ridiculously successful.
.Net
PHP
Java
JavaScript
C
C++
C#
VB
Objective-C
Swift
Kotlin
Perl
Ruby on Rails
Bootstrap
JQuery
CSS/CSS3
HTML/HTML5
XML
TypeScript
Angular
React
Node.js
React Native
Native Script
Ionic
Cordova
PhoneGap
Xamarin
Appcelerator
Solr
JSON
SOAP
SQL
MS SQL
Oracle
MySQL
NoSQL
MongoDB
SQLite
MariaDB
CouchDB
DynamoDB
Drupal
WordPress
Shopify
Sitecore
DotNetNuke
Google Analytics
Google Firebase
WHAT DRIVES US?
Building beautiful solutions and creating lasting relationships with clients is essential to who we are.
---
Innovation
We are technology innovators. We build your solution from the bottom up, brick-by-brick, with time-tested, reliable modern technology. By employing current trends and best practices, we make sure that you are confident in the final deliverable.
Collaboration
A successful project requires two things: your team and ours. We don't build apps in a dark, isolated room; we want to discuss your business needs and goals, and work together to create the perfect solution that works for you.
Success
If there is one thing we love more than our clients and partners, it's helping them solve problems by building smart solutions. We make sure our clients get the most return for their investment. Solutions don't have to be fancy; they have to be effective.
OUR SERVICES
Our services span the entire development cycle, including business analysis, user interface design, usability analysis, solution architecture, web and mobile programming, application integration and hosting. Logic's engineers design efficient and productive solutions for a wide assortment of applications.
START A PROJECT WITH US
WE HAVE AMAZING CLIENTS
---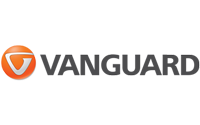 Did we get your attention? Amazed by how awesome we are?