---
Mobile App Development Checklist
Strategizing Your Mobile Game Plan
---
What do you need to prepare before you talk to a mobile app developer? It may feel overwhelming, but we hope our Mobile App Development Checklist makes it easier.
This Checklist is a great way to ready yourself for mobile app development. Gathering some of the basic information will help drive the discovery process, so we can help you build an optimal mobile solution that serves your business needs and is in your budget.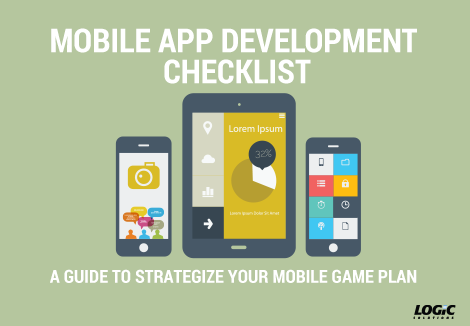 This checklist focuses on:
 What unique values does your app provide?
 Who is your target audience?
 Are there different types of users?
 Which devices should run your app?
 What are the major functions of your app?
 How should the app be distributed?
 Are there any security concerns involved?
Please fill out the form on the right and see how this Mobile App Development Checklist can help you strategize your mobile game plan.
About Logic Solutions
Founded in 1995, Logic Solutions has grown from a basement in downtown Ann Arbor, MI to a leading full-service development company with a team of developers, designers, and visionaries in 6 offices worldwide. Since 2008, we have developed mobile apps and solutions for clients in a plethora of industries. Our team's experience is diverse, building everything with mobile strategy, UI/UX, native and hybrid app development and integration, so you can get the right solution for your mobile needs.
Contact us to get a copy of this checklist!
---