On September 15, 2014, Google launched a $105 smartphone, the first device from its "Android One" initiative.  This low-end smartphone (carrier subsidies will drive that price down into the $60s) is currently available in India with plans to roll out to other developing countries such as Indonesia, the Philippines, and South Asia in the coming months.
Yes, you read that right.  The U.S. is not on that list.
Following Apple's recent product launch and sales of the new iPhone 6, the Android One marks a very different strategy in the global smartphone game.  Unlike developed countries where over 50% of the population owns a smartphone (over 75% in America), less than a quarter of the population in developing countries have one.  Currently, the iPhone 6 starts at $649 (without contract) and can cost as much as $949.  While purchasing an iPhone 6 may be possible for many Americans (albeit a very expensive investment), it is an impossible purchase for most in India where the average household income is ~US$7,700.
Apple will have a difficult time penetrating these emerging markets given the iPhone 6's steep prices.  Google, on the other hand, saw a business opportunity and designed the Android One for those who don't already own a smartphone, and priced it accordingly.
How is this tech giant able to offer such an affordable smartphone?  While Apple sources from global vendors, Google partnered with three Indian device makers – Micromax, Karbonn, and Spice – and the largest mobile carrier and wireless provider in India – Bharti Airtel.  By working with local chipmakers and phone manufacturers, Google is able to control costs for the Android One.  Google is likely to partner with other manufacturers, like Alcatel, Lenovo, and Panasonic to bring the same local-sourcing deal to other emerging markets.
Inside an Android One Phone
Source: Google
To sweeten the deal even further, carrier Bharti Airtel and Google are offering users free software updates for the first six months, and up to 200MB of free data for app downloads per month.
"Access for access's sake is not enough. With Android One, we not only want to help people get online, we want to make sure that when they get there, they can tap into the wealth of information and knowledge the web holds for everyone," writes Sundar Pichair, Google's senior vice-president of Android, Chrome, and apps, in a blog post.
Google has a number of projects aimed at making wireless connectivity possible to greater parts of the world at very low costs, especially rural and remote areas (e.g. Google Loon and Google Fiber),  to make access to the information highway easier than ever.  Considering how Google's business is heavily dependent on the number of users using its search engine and suite of software, increasing the number of people who can access the internet with Google's technology makes perfect sense.
---
The Future Is Now
Science-fiction things of the past are actual pieces of technology today. At Logic Solutions, we aim to harness these new futuristic gadgets and use them to help you grow your business. Let us create the mobile apps, websites, or healthcare solutions you need to stay on top of the times.
Find your perfect solution
---
---
---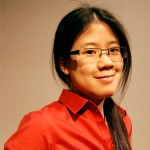 Jennifer Pan is a marketing coordinator and The New Recruit at Logic Solutions. If you want to get her attention, try talking to her about d20s, (board) games, sci-fi and geeky references, or cute animal videos…or all of them at once. Just don't bring up her uncanny ability to roll natural 1s.