You're looking to update your company's outdated website.  So you start browsing WordPress themes.  You slowly realize there are thousands of themes out there, and searching for the perfect design can be tedious, time-consuming, and downright overwhelming.  And picking out the aesthetically-pleasing themes only narrows the field so much.
You might be asking yourself "where do I even start?" We sat down together and came up with a list of 7 things you should consider when looking for a suitable WordPress theme to help you narrow the field of options into something very manageable.
1. Functionality & Features
Knowing what you want your website to be is extremely important in selecting a WordPress theme.  A beautiful photo theme is worthless if you're trying to launch a news site.  Similarly, you're probably going to need a catalog and shopping cart if you have products to sell.
What is the purpose of your website?  Are you trying to find a theme for something corporate? Maybe you have products to sell and are looking for an eCommerce design. Do you write and post news articles?  Are you trying to showcase your artistic portfolio with an art gallery?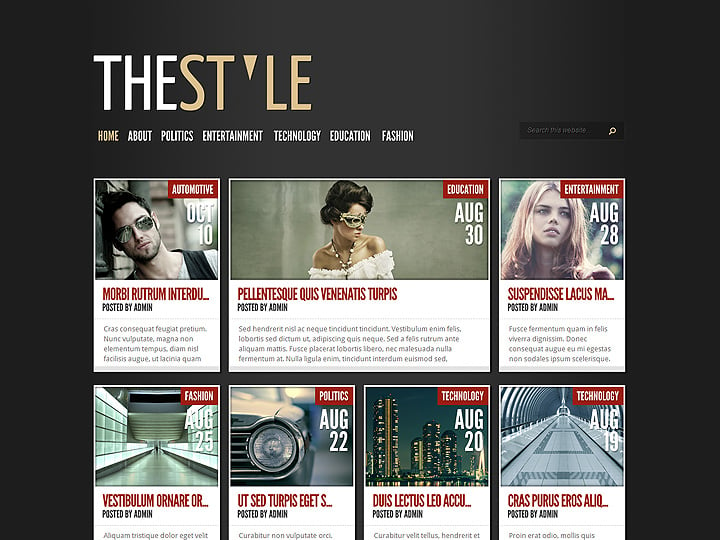 Source: Elegant Themes
There are many online theme marketplaces like WPHub, WPEden, and Mojo Themes that organize their themes into categories, such as theme types, color palettes, features (e.g. built-in SEOs, responsive design, drop-down menus), layout, and prices.  These categories help in narrowing down the selection pool to just themes that, functionally, fit what you want your website to be.
Additionally, be on the look out for features that you'd eventually like your website to have. Examples include:
Sliding image gallery
Pop-up text boxes
Contact forms
Collapsible or self-expanding content panels
5 columns instead of 3
If you've kept these features in mind, it'll be a piece of cake to scale up your theme when you're ready!
2. Responsive Design
A responsive web design means your website layout adjusts to the user's screen size (like desktop, tablet, "phablet", and phone), to provide the optimal viewing experience.
Source: Logic Solutions
An increasing number of people use their mobile devices to conveniently browse and shop online. If you think you will have or want to have a large customer or viewership base that will be looking at your site from somewhere other than a desktop computer, it is a good idea to find a theme that is responsive.
3. Customizability
Not all WordPress themes are equally customizable. In some you can alter the – layout, colors, font, short codes, etc.  and more. Some you cannot.
If you are a WordPress developer or are comfortable with content management systems (or know someone who is), we recommend that you find a theme that is fully customizable.  Not only does this give you a lot of control over what your website will ultimately look like, it also helps you stand out from other generic, default themes and sites.  And standing out and being unique is good.
Source: Theme Forest
If you are not as comfortable with WordPress, try finding a theme that is easier to customize.  If you're feeling adventurous, try a theme that is fully customizable and use its comprehensive user guides and support forums to help you navigate the unfamiliar waters.
(Or we recommend going to an independent developer like Logic Solutions who has WordPress experts that can do the hard work for you!)
4. eCommerce Capability – Sell Things!
First off, what is eCommerce?  eCommerce is the trading of products or services online and draws on technologies such as mobile commerce, electronic funds transfer, supply chain management, internet marketing, online transaction processing, electronic data interchange (EDI), inventory management systems, and automated data collection systems.
So, got products you want to sell?  Find a WordPress theme that integrates with wooCommerce or WP eCommerce. Trust us, it'll make your life so much easier than trying to squish an eCommerce plugin into a non-eCommerce theme.
Source: Templatic
Alternatively, try Magento!
5. Documentation & Support
Even the best WordPress experts can struggle with an unfamiliar theme if it's not accompanied by good documentation, such as comprehensive user guides, support forums, clean codes, and the photoshop (PSD) files. Clean codes and PSD files can give you greater modification power so that you can further customize the design to suit your needs.
Good user guides and support forums are especially important when you're trying to customize the theme for your own site.  Documentation should explain exactly how the theme can be used and point out common problems.  Check developers' support forums to see how well they are responding to customers and if they provide polite, professional customer service.
With that in mind, try to not select a theme that either doesn't have comprehensive user guides, support forums, or is no longer supported by the developer.  An unsupported theme will only cause nightmares and headaches.
6. Software/Theme Version
Check the theme's version and make sure it is compatible with not only the most current WordPress system version, but also a couple of the past versions too.  It's always helpful to know that the developer who created the theme is continuing to support it. With every WordPress update, you'll want to make sure that your site (or parts of your site) doesn't suddenly become non-functional because your theme hasn't updated to keep up with the latest WordPress changes.
Source: ThemeForest
How can you tell if your theme is still supported?  Most obviously, if the developer lists theme version release dates, check those dates! Check the online theme marketplace – the most popular theme designs are most likely still supported by their developers.  Look up the theme on the developer's own website – not just the online theme marketplace – and make sure that theme is still listed.  You can also look at the developers' support forums to see how recently they have helped the last customers.
7. Browser Support
Source: Everythingbutthefood.net
Check to make sure the theme works with different browsers.  Some of your viewers might use Chrome or Internet Explorer (IE). Others might prefer Safari, Mozilla Firefox, or Chrome.  And still others are using Opera and even lesser-known browsers.  Not every browser will necessarily support all of your theme's functions and features.  Just because CSS3 isn't supported in the latest version of IE doesn't mean that it isn't in Firefox.
Basically, you don't want to select a theme that looks fantastic in Chrome only to discover the layout is all wrong in IE.  But you don't have to do the testing yourself!  Check to see if the theme developer has cross-checked the theme's appearance, functionality, and code over multiple browsers.

Want to optimize your website?
Logic Solutions is happy to assist!
Check out what we have to offer in web development, SEO optimization, web solutions, and responsive designs!
Find your perfect web solution
---
---
---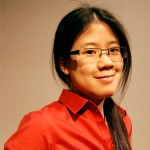 Jennifer Pan is a marketing coordinator and The New Recruit at Logic Solutions. If you want to get her attention, try talking to her about d20s, (board) games, sci-fi and geeky references, or cute animal videos…or all of them at once. Just don't bring up her uncanny ability to roll natural 1s.