Love it or hate it, eCommerce could be a mainstay on social media sites in the near future. In July, both Facebook and Twitter made moves to suggest eCommerce was a part of their business plan going forward. Facebook experimented with a "buy" button on ads and certain pages of small-to-medium-sized businesses. Twitter, on the other hand, bought CardSpring, an eCommerce app development platform. 
Facebook's "buy" button is a little more cut and dry than Twitter's acquisition. By clicking the "buy" button, users would enter in all of the proper payment information but would not leave Facebook, like they typically would when clicking an ad.
Facebook insists the payment information is safe and secure even though the purchase will be shared with other advertisers. It's brief, but you can read Facebook's full, official update here.
Twitter's future with CardSpring is a little unclear, on the other hand. Before the acquisition, CardSpring allowed companies to link loyalty rewards, discounts, virtual currency and more to a user's credit cards. Whenever that user purchased something with their card, the consumer would receive that linked incentive.
Twitter has been mum on the actual application of such a service. Information Week hypothesizes users could link their card to Twitter or a CardSpring portal, then respond to a tweet or click a sponsored link to receive a discount.
One can assume there will be some sort of share feature to alert your friends of purchases as well. Facebook hasn't made an official announcement, but it seems reasonable to assume a purchase would be sharable with the consumer's friends.
As for Twitter, TechCrunch pointed out the value of the retweet. Businesses using CardSpring on Twitter will reach not just their own followers but also all of the people following users who retweet and reply to the post. Think of it as trackable word-of-mouth advertising.
For the businesses using these services, these moves could be monumental. Not only will they have more chances to sell products, companies could possibly learn a staggering amount about their customers (and potential customers) through social media profiles.
Now that these two giants have made significant, public moves, eCommerce solutions could pop up in other social media platforms. Pinterest is ripe for eCommerce, and Facebook-owned Instagram recently allowed advertisements. Could a buy button be next?
Regardless, eGifter CEO and co-founder Tyler Roye told Information Week that eCommerce aspects should not disrupt the social network's user experience.
"Both retailers and social networks that hope to succeed in the social and mobile commerce space need to find ways to stitch opportunities for commerce into the natural stream of social and mobile activity," Roye said.
Want to optimize your website?
Logic Solutions is happy to assist!
Check out what we have to offer in web development, SEO optimization, web solutions, and responsive designs!
Find your perfect web solution
---
---
---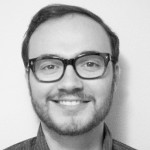 Pierce Courchaine is a marketing coordinator at Logic Solutions. When he's not in the office, he's rumbling around the country in a 1996 Honda Civic he lovingly named Martha. Martha's air conditioning doesn't work anymore, her power locks failed, her back left window doesn't open and her 106 horsepower has made for some heart-pounding races against Vespas. For some reason, he's the only one who can see what's special about her.