On September 9, 2014, Apple announced the launch of three long-awaited products: two new large-screen iPhones, a mobile payment platform, and a touchscreen smartwatch. This trifecta of new products was met with numerous outbreaks of applause and the occasional standing ovation, indicating a great support from the press, Apple employees, and VIPs from the technology, fashion, and entertainment industries.
If you missed the live streaming, don't worry! Here is a rundown and highlights of the new iPhone 6 and 6 Plus, Apple Pay, and Apple Watch.
iPhone 6 and iPhone 6 Plus
Apple's iPhone 6 and iPhone 6 Plus.
Source: Apple
There are two two iPhone models – the iPhone 6 and iPhone 6 Plus.  Both have a larger screen size (iPhone 6 has a 4.7″ display, iPhone 6 Plus has a 5.5″ display) than the iPhone 5S (4″) and are slimmer too.  The iPhone 5S was 7.6mm thick, whereas the iPhone 6 is merely 6.9mm and the iPhone 6 Plus is just a smidge more at 7.1mm.  Both feature HD resolution, with the iPhone 6 having a resolution of 1334 x 750 px and the iPhone 6 Plus with a resolution of 1920 x 1080 px.  Aside from these size differences, these smartphones are essentially the same.
Both iPhones have longer battery lives than their predecessors, a more efficient A8 processor that offers greater CPU and GPU processing speeds, and an 8-megapixel camera with speedier autofocus and image stabilization.  Additionally, the new motion coprocessor, in addition to aiding in image stabilization, aids fitness apps by gathering information from the accelerometer, gyroscope, and compass.  Plus, the iPhone 6 and iPhone6 Plus' new barometer detector can sense elevation changes, including when you're traversing up and down stairs.
The iPhone 6 goes on sale Friday, September 19th starting at $200 (with a two-year contract).  The iPhone 6 Plus starts at $100 more.
Apple Pay
Apple Pay
Source: WIRED
Apple Pay joins Google Wallet, PayPal, and other mobile payment systems as alternatives to carrying around wallets stuffed thick with credit cards, loyalty cards, coupons, and more.   Paying for your purchases will be as easy as holding your iPhone (or even Apple Watch) up to a reader.  It isn't just a way to pay for stuff at stores like Target, Walgreens, and Macy's.  Apple Pay can also be used to pay for online services, such as Uber, or in online transactions like Amazon.
Apple Pay aims to solve consumers' worry about physical and electronic credit card theft by offering this app (already built in to the new iPhones) with security features such as NFC, Touch ID, and a secure chip Apple calls the Secure Element.  You add a card by taking a photo of it and, after getting verification from your bank, you're ready to go.  During a transaction, a unique device number, rather than the actual credit card information (number, name, etc), is given to the merchant along with a dynamic security code.
For those concerned that the tech giant will be collecting your data, Apple reassures customers that the company won't collect any information from your transaction – not your credit card information, what you purchased, where you purchased it, or how much you paid for it.  Additionally, if you lose your phone, you can deactivate all payments and payment information remotely without needing to cancel your actual credit card.
Apple Pay will launch in the U.S. in October.
Apple Watch
Apple Watch
Source: Apple
Apple has officially joined the wearables industry.  What makes this smartwatch different from other smartwatches in the industry is its UI – Apple was clear to state that the Watch is not an iPhone interface on a smaller screen.  Instead, users will use the watch's "digital crown" to scroll, zoom, return to the Home screen, and navigate the watch. When turning the digital crown, the watch translates the movement into digital data.  This is accompanied by onscreen taps and swipes.
Customizable features include three different Watch editions ( Apple Watch, Watch Sport, and Watch Edition ), interchangeable strap designs (from leather to stainless steel to mesh chain loops), two different watch face sizes, and a customizable clock display.
Additionally, the Apple Watch has four sapphire lenses on the back of the device which hold LEDs and photo sensors for detecting heart rate.  This pairs with the Watch's health and fitness-tracking apps to record your daily activity levels and aids you in taking steps to achieve a healthier lifestyle.  For example, its "Stand" display reminds you to stand for at least a minute every hour for 12 hours.  Every accomplishment you achieve fills a "progress bar" a little more, ultimately motivating the wearer to fill up their daily exercise progress bars.  It does need to be paired with an iPhone to track your distance traveled via GPS or wifi though.
Other apps on the Apple Watch include maps, third-party apps, a drawing tool, a simple messaging system, Apple Pay, and more.
The Apple Watch is expected to go on sale in early 2015, starting at $350.
No matter what your opinions are of these new products, it is clear that the tech giant is, once again, changing the way consumers will interact with their devices, the way competing companies will market their new products, and the how mobile developers will utilize the new functions and toys these new platforms provide.  Developers will now have a completely new device – the smartwatch – and products to write apps for, and it will be interesting to see what kinds of apps will take advantage of Apple Watch's health and fitness features.
---
Does your awesome business want an awesome app?
Logic Solutions can create one just for you!
From the coding to the design to assistance with the distribution to enhancements and maintenance, the awesome people at Logic will help you with your mobile game plan.
---
Create your mobile app today!
---
---
---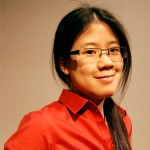 Jennifer Pan is a marketing coordinator and The New Recruit at Logic Solutions. If you want to get her attention, try talking to her about d20s, (board) games, sci-fi and geeky references, or cute animal videos…or all of them at once. Just don't bring up her uncanny ability to roll natural 1s.