eCommerce is growing in popularity as a result of its convenience and mobile proliferation.  But how do you go about showcasing your products in a well-executed, contemporary, aesthetically pleasing manner?  User experience is everything.
The fine people over at Envato published a blog post on "Modern UI Trends for eCommerce Websites" that is definitely worth reading.
Here is a quick rundown of some modern UI trends to keep an eye out for that Envato's blog post mentions:
Homepages that give visitors an informative first impression
Organizing products with category lists
Expandable navigation
Dynamic product info pages
Filterable search criteria
As Envato reminds us, this is not an exhaustive list.  Rather, their blog post should be treated as a concept guide. We have also previously discussed how to choose a WordPress theme and the possibility of eCommerce moving onto your social media platforms.
What are some other ideas or cool user interfaces that you've seen on eCommerce sites that work well?
Want to optimize your website?
Logic Solutions is happy to assist!
Check out what we have to offer in web development, SEO optimization, web solutions, and responsive designs!
Find your perfect web solution
---
---
---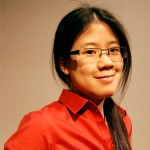 Jennifer Pan is a marketing coordinator and The New Recruit at Logic Solutions. If you want to get her attention, try talking to her about d20s, (board) games, sci-fi and geeky references, or cute animal videos…or all of them at once. Just don't bring up her uncanny ability to roll natural 1s.