You're probably reading this because you're looking for a developer to work with to make your mobile (or web) app vision a reality. You may have even set up some introductory meetings to talk about your vision.
Developers are often just as excited about your concept as you are. It's not flattery; we honestly get psyched about great ideas. It's going to be beautiful, modern, and do all the things!
But are you prepared for a developer's questions? What is your budget?  What devices will support your app? Are there different types of users? And so on.
Developers need to know as much as possible about your app and project game plan early on in the discovery process so they can help you build it. Those details are something you can define together with your developer (at a cost), or information you can prepare in advance to streamline the process and save some expense.
Before your first meeting you should be able to answer these five questions about your project:
1. What will your app do?
Seems obvious, right? Beware: it's often easy to talk about your business vision, but more difficult to clearly articulate the functionality of the technology. Who are your users? How do they engage with the app? What pain is alleviated or gain achieved?
2. What is your MVP (minimum viable product)?
A minimum viable product is the most pared down version of a product that can still be released to satisfy early adopters and to gather crucial feedback. This does not mean the MVP is about creating a minimal product.
An MVP has three key characteristics:
It has enough value that the target audience is willing to use it or buy it as-is
It demonstrates enough future benefit to retain early adopters
It provides a feedback loop to guide future development
Sometimes it's easiest to start with your entire universe of features and assign priorities and phases to each one to create a workable roadmap. There are cool digital tools for this, but sticky notes can also work well!
3. What feature set should your product have?
Imagine yourself looking at your finished app. What's the first thing you do with it? Answering that question alone can get the ball rolling.
It's also easy to overlook common features that aren't "sexy", like:
User login
Database integration
Screen transitions
Aside from building your feature set, it's important for discussion at the outset so that the developer can also envision an excellent user experience, which is critical for market acceptance.
But don't worry if you're not sure whether you've thought of everything. What is most important for the early discovery process is that you are able to talk about priority features that are must-haves.
4. How much time do you have to contribute to the project?
Many people are not prepared for how much time they might be asked to contribute to a project. Even though developers perform the bulk of the technical work, we require your input, such as feedback on a design comp, reviewing priorities and beta versions, and providing content.
It's important to be upfront with the developer about how much time you have to contribute. Together you can establish a communication cadence that works for everyone.
5. What is does success look like?
You should be able to tell a developer what constitutes a successful end to your project (note: this is not the same as what will make your business a viral success!). Knowing your definition of success helps developers work toward a common goal and make suggestions for improvements that you might not have considered, but could be easily accomplished. Your goal here is to be specific and establish measurable goals.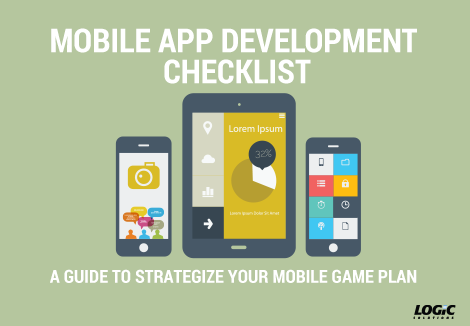 Overwhelmed? Excited? Either way, we got your back. Check out our handy resources for mobile, web, and eCommerce development beginners that will get you thinking about how to get from square one to the finish line.
Click here for our development resources!
---
---
---
Angela Kujava is the Director of Innovation and Chief Smoothie Officer at Logic Solutions. She is an ardent supporter of the Oxford comma, and will challenge you to a duel if you believe the contrary. Should you find yourself about to duel Angela, it is valuable to know that her kryptonite is Doritos. 
---
---
---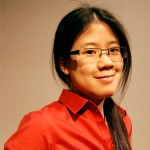 Jennifer Pan is a marketing coordinator at Logic Solutions. If you want to get her attention, try talking to her about d20s, (board) games, sci-fi and geeky references, or cute animal videos…or all of them at once. Just don't bring up her uncanny ability to roll natural 1s.