Attention eCommerce developers: Magento 2 is here.
Announced on December 18, Magento has launched the new Developer Beta code on GitHub for download and installation. This is the first major release and breakthrough since Magento 1.x.
There are also several exciting Magento 2-related announcements to go along with the new code. Here is the quick overview of all of them:
New Developer Hub
Magento has launched a brand-new online resource called the Magento 2 Developer Hub. Now developers and tech-savvy people can access documentation, blog posts from the Magento technical team, video tutorials, upcoming events, and more. Additionally, community-created resources will be added to the site. This is sure to be a page to check regularly for updates!
Updated Documentation
Public documentation for Magento 2 is available! A perfect read for those looking for more information on the new release.
Changes to GitHub
The Magento team will soon update their GitHub process allowing them to directly accept submissions and pull requests.  This new system will provide more transparency and a more visible commit history, as well as proper attribution to contributors.
Magento 2 Developer Beta Webinars
Missed both Magento 2 Developer Beta webinar sessions? Don't worry, you can find recordings to the sessions on the Developer Hub!
Now, get cracking on that new code! Treat yourself to one more holiday gift!
---
Looking for a solution?
Logic Solutions can help you design the solution that you want to share with the world. Let us create the innovative mobile apps, websites, eCommerce, or healthcare solutions you need to stand out.
Find your perfect solution
---
---
---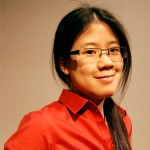 Jennifer Pan is a marketing coordinator at Logic Solutions. If you want to get her attention, try talking to her about d20s, (board) games, sci-fi and geeky references, or cute animal videos…or all of them at once. Just don't bring up her uncanny ability to roll natural 1s.