A Note From the President: A Time of Thanks and Reflection
A few weeks ago, as I sat over a heaping plate of Thanksgiving dinner, I realized how fortunate and how thankful I am. I'm thankful for my family, my friends, my health, my company, and my co-workers. After almost eight years at Logic, I still get up every morning excited to work. I absolutely love what we do. I love what we create, I love working with customers with cool ideas and unique needs, and I love working with such a great team.
At this time of year, we start to plan our goals and strategies for next year. Through this process, I tend to reflect on all of the things that happened both personally and professionally throughout the past 12 months. During this time of reflection, I realize that 2014 has been a tremendous year of growth and change for Logic.
This year Logic significantly expanded its eCommerce practice, adding top talent to the team. We secured a number of new eCommerce clients and became Magento certified. We are proud of our newest Magento certified Solution Specialist, Bill Xu. We also expanded our development centers, adding 12 new developers to the Taiwan office alone.
2014 seemed to be the year of the start-up. We worked with so many bright entrepreneurs with awesome ideas. I can't tell you how much fun it is to help bring such creative ideas to life. In contrast, we also worked with many larger organizations building out development teams to create, enhance and maintain critical applications that that are instrumental to their growth.
In our Quantum Compliance environmental health and safety software business, we launched our SDS to GHS conversion service and added five new people to the team. We expanded our marketing and sales department and will more than double our revenue over 2013. We continue to build out our cloud-based EH&S solutions, and expect to double our revenue again next year.
In our Showcase mobile application division, we added several anchor accounts with hundreds of users and continue to build out the solution. Look for an upcoming press release on our web version soon.
Lastly, we added quite a few young professionals to our Ann Arbor office this year. The addition of this wave of talent has brought a high energy vibe to the office. I'm incredibly impressed with the worth ethic, the level of talent, and the fresh ideas that have permeated our office. We knocked down walls in both our marketing and technical departments creating a more open collaborative space. As a result, I see smiles on the faces of our staff every day as they go above and beyond to deliver great work to and with our clients. And I know that this effort is bearing fruit as we've received numerous kudos, thank yous, and "atta boys/girls" from our customers in the past few months. When we receive this kind of feedback, I'm reminded once again why I love what we do.
I can't wait to get started on 2015!
Bruce Richardson
President, Logic Solutions Inc

---
Jimmy's Corner – Thanks for Giving
Thanksgiving started early for me this year. At the end of October I attended an entrepreneurs' camp hosted by the Tzu Chi (慈濟stands for "compassionate" and "relief" or "giving") Foundation. It seems like everyday is Thanksgiving Day there. Instead of saying "thank you" (謝謝) to each other, all volunteers say "thanks for giving" (感恩). Curious, I asked a volunteer, "I have not given anything, why you are saying thanks for giving to me?" He said, "You are giving your time to come here. So yes, you are already giving." I guess I did not realize how easy it is to give.
I was asked to meet with the CEO of Tzu Chi Foundation USA a few months ago for a potential enhancement of the foundation's U.S. website. While I had heard of the foundation through my relatives and colleagues, this was the first time I visited. I was nervous that I was going to a religious place to get an earful of religious doctrine.
I was so wrong.
---
Logic Solutions' Employee Achieves Magento Solution Specialist Certification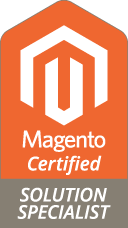 Congratulations to technical lead Bill Xu, who just recently passed the Magento Solution Specialist Exam! His certification brings to the local Ann Arbor firm additional specialization in the eCommerce platform. At the time of reporting, Xu is now one of fewer than two dozen certified Magento professionals in the state of Michigan.
Magento is one of the largest, most prominent open-source commerce platforms worldwide. To become a certified Magento professional, individuals must attend rigorous training and pass an examination designed to prove a thorough familiarity with the platform's technology and functionality.
---
Infographic: State of Retail Industry
The retail industry increasingly includes technology in every part of the shopping experience. Just in time for the holiday shopping season, here are some statistics to help your offline or online business adapt to the changing environment, keep up with your competitors, and market to a more tech-savvy generation of consumers.
---
New Hires to Logic Solutions and Logic Quantum!
Leonie Teichman joins Logic Solutions after six years of experience with Baosteel America, Inc. as an Inventory Controller. Before Baosteel, Leonie was a Bank Associate for nine years at Fidelity Bank. Leonie came to the United States in 1990 after finishing school in Malaysia: King George V. In her free time, Leonie enjoys studying computer science at Oakland Community College.
---
Greg Wilson joins the team as the Product Marketing Specialist for Showcase and marketer for Logic Solutions. He has a history in app development, website development, visual content production and marketing. Greg holds an BA in Public Relations from Northern Michigan University. After learning how to snowboard, among other things, at Northern Michigan University, Greg came back to Ann Arbor and worked for a company doing marketing for yoga and other wellness apps. Connect with him on LinkedIn.
---
Heidi Pei is one of Quantum's SDS specialists. Before joining Quantum, Heidi gained valuable professioal experience as a librarian, a database expert, and a teacher. Pei received her Masters of Science from the University of Illinois at Urban-Champaign. In her free time, Heidi enjoys traveling, cooking, gardening, reading, and watching movies.
---
Jonathan Hsieh also joins Quantum as an SDS Specialist from Michigan State University, where he majored in supply chain management. Prior to Quantum, Jon worked at John Deere in Tianjin, China as a Cost Management Specialist. In his free time, Jon enjoys golfing, fishing, and sightseeing.
---
Olivia Stacey is Quantum's third new SDS specialist this month. Originating from Dexter, MI, she recently finished school at Michigan State University where she studied Mathematics. Outside of the office, Olivia enjoys reading, studying for actuarial exams (not really) and eating chocolate.
---
Amanda Yerke is Quantum's Sales and Marketing Associate. She joins Quantum after earning her Masters degree in Marketing from Boston College in 2014. Yerke graduated from The University of Michigan with a Bachelor of Arts in 2013. In her free time, Yerke enjoys running, reading, and spending time with her friends and family. Connect with her on LinkedIn.
---
Jessica Vachon is a Project Coordinator on the Quantum team. She joins Quantum after working for Intertek Testing Services on Zug Island in Detroit, as a Bench Chemist/Quality Manager. Vachon graduated from Eastern Michigan University in 2012 with a degree in Chemistry. She is a fan of tea, fashion, and gardening.
---
---
Photos from Logic's Holiday Bash!
Thank you to everyone who came out to Logic Solutions' Holiday Bash party on December 11, 2014 at Gandy Dancer. Photos from the event are now on our Facebook for your enjoyment! Here is a small teaser of pictures from that evening's festivities.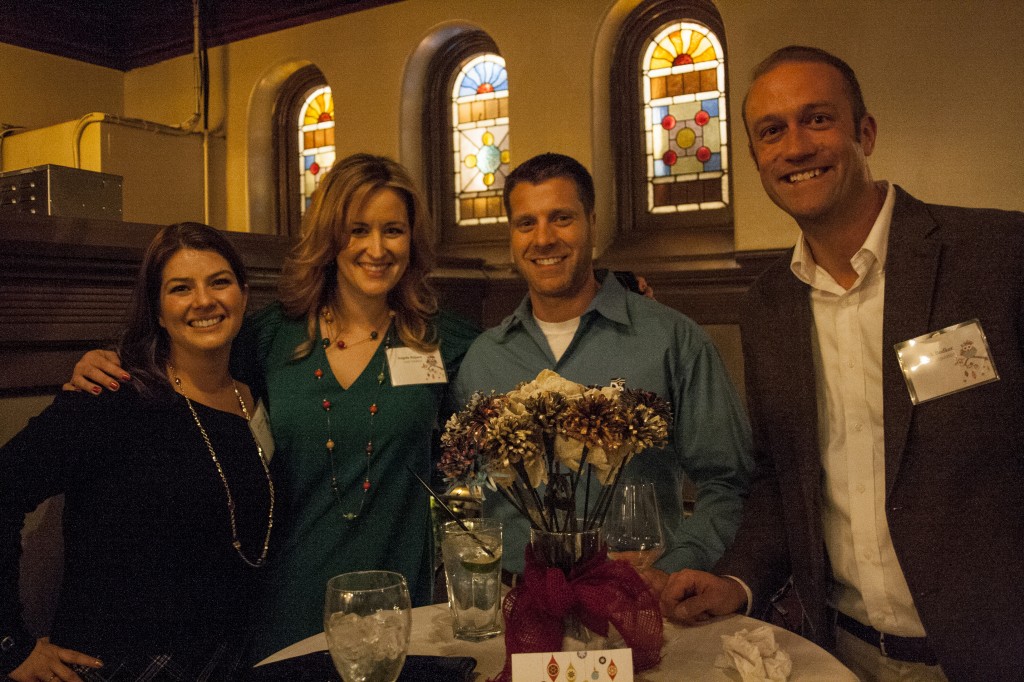 ---
See the rest!
---
Jimmy is on a podcast!

Jimmy Hsiao was recently interviewed by Ann Arbor SPARK for the CEO Podcast. Ann Arbor SPARK's president and CEO, Paul Krutko, discusses business trends and the economy with private sector CEOs, elected and appointed public sector leaders and the executive leadership of key non-profit and academic institutions.
Jimmy talks about founding Logic Solutions 20 years ago, its current products and services, and Showcase, its new mobile catalog and order placement app.
Listen to it here.

---
Blog: How to Use Google Analytics' New Benchmarking Report
On September 10, Google Analytics rolled out their new benchmarking report, which allows you to compare your own business' web performance to other similar competing businesses in the same industry. According to Google Analytics' blog, you can choose from 1600 industry categories, 1250 countries/regions, and 7 size buckets to refine the benchmarking report.
Read more to find out how to activate and use this new report!

---
Catch Up On Our Other Blogs
The Logic Solutions team strives to provide you with relevant and interesting information in our monthly newsletter. If you have feedback or suggestions, please email us at outreach@logicsolutions.com. We look forward to hearing from you!
Follow us today at: