I have previously discussed the different types of technology used for mobile payment systems. The most common of these are NFC, WAP, SMS, and In-App or Direct Mobile Billing.  Today, I'm going to be comparing the different types of mobile payment systems have utilize these technologies and examining what we might be seeing more of over the next couple of years.
Of these four technologies, there are five broad categories of mobile payment systems:
Mobile at the point of sale
Mobile as the point of sale
Mobile payment platform
Direct mobile billing
Closed loop mobile payments
Here is a closer examination of what each of these five categories are and their pros and cons.
Mobile At The Point Of Sale
Source: Mobile Marketing Magazine
Also known as the "mobile wallet", this system allows customers to pay for things at a store with a mobile device using NFC technology, or the "Tap and Go" method, via WAP. Examples include Google Wallet, Isis, MasterCard, Visa, and Apple Pay.
Pros:

Most smartphones are now NFC-equipped
Quick, easy, contactless payment method
More secure than just swiping a credit card through a reader

Cons:

Privacy concerns: because these mobile wallets often store credit card information in their systems, there has been questions of exactly how easy (or difficult) it is to hack the security. Additionally, there are questions of whether or not the company of the mobile wallet system are able to read the credit card information.
Mobile wallets are also slow to gain traction because 1) there are so many different kinds of systems, 2) there is no universal reader yet that will be able to read every app, and 3) they rely on cooperation between credit card companies, banks, mobile manufacturers, and mobile networks. Apple Pay has encountered some resistance by merchants looking to align themselves with CurrentC as their primary mobile payment option.
Mobile As The Point Of Sale
Source: Square
In this instance, the smartphone is used as a cash register, and does not require the consumer to be responsible for having a mobile payment system. The merchant uses a mobile device to process credit card payments. Popular examples include Square and VeriFone.
Pros:

As a cheap and easy alternative to the cash register, these mobile payment systems are credit card-based, thereby avoiding the mobile wallet war.
It is convenient for small businesses that can't afford cash registers and credit card processors.
Square, the most popular example, bundles all credit card feeds (bank, the card company, and the processor) into one single fee. This way, merchants don't have to worry about paying three separate fees to three separate companies.

Cons:

Processing fees might not be more competitive to traditional processors. Square takes a 2.75% off all transactions (and in some cases 3.50%), which is higher than most credit card companies.
It is not ideal for all businesses, especially those that are larger and bring in larger revenue.
Businesses that have abnormal processing behaviors or revenues that come in waves may trigger a red flag with Square's fraud detection system, which could delay payments from reaching the merchant's bank account.
Additionally, since it is still credit card-based, this does not provide a solution to the problem of credit card and identity theft.
Mobile Payment Platform
Source: Silicon Angle
This is a catch-all category for mobile payment systems that do not resemble the mobile wallet or using the smartphone as a cash register. Merchants can use WAP technology on mobile devices or consumers can send money to each over via a peer-to-peer WAP system. This catch-all category usually uses WAP payments to either charge the phone bill, the credit card, or through an online wallet. Examples include PayPal, Dwolla, and Serve.
Pros:

Credit card and/or bank information is usually security-encoded and doesn't require consumers to physically have the credit card on hand.
It is an increasingly popular alternative to SMS payments.

Cons:

Like all mobile payment systems, it can be a target of possible cyber warfare.
Credit card or bank fees still apply
Direct Mobile Billing
Source: Angry Birds
Colloquially known as "put it on my phone bill", charges are placed on the cell phone bill via in-app billing or through text messages via SMS. Examples include ringtones or games like Angry Birds.
Pros:

SMS is a technology available in older cell phone models, so consumers do not need a smartphone to be able to purchase products
It is quick and easy to use.
There are no passwords, usernames, or log in needed like the other mobile payment systems. Credit card numbers and bank information are also not needed, which helps to alleviate security concerns as personal information is never transferred or given to a third-party.
Billing is handled entirely by the mobile service provider, so consumers don't need to worry about additional bills to watch for every month.

Cons:

"Put it on my phone bill" is mostly used for purchasing digital content. It is very uncommon to see in-app billing or SMS payments used in traditional brick-and-mortar stores for non-digital products.
SMS often incurs a high and costly fee, and has been known to be slow in speed and unreliable.
Closed Loop Mobile Payments
Starbucks' Christmas Bokeh by Piero Fissore
Okay, so this really isn't anything like the traditional mobile wallet. Instead, closed loop mobile payments are more like a mobile version of the store credit card. The store company itself builds their own digital wallet and mobile payment platform system. A very successful example of this is Starbucks. Like a debit-card, consumers load up the app with money and use it toward their future purchases. These digital store credit cards can also save store coupons, track gift cards, and handle loyalty-rewards programs, thereby potentially saving the consumer lots of space in their physical wallet.
Pros:

You save a lot of space in your wallet, which is especially attractive for people who can't keep track of weekly store coupons.
It has the convenience of being a mobile payment system
All personal credit card or bank information that is used to load the store credit card can be done in the safety of your own home. This sensitive information is not transferred to the merchant at the point of purchase.

Cons:

Although Starbucks has seen great success with their store credit card, it is a success that isn't guaranteed to be replicable in other business models.
Adding money to the card requires an "extra step" that could be too much of a hassle for some consumers.
Because it is "just another app", store credit cards face competition from other mobile payment types.
---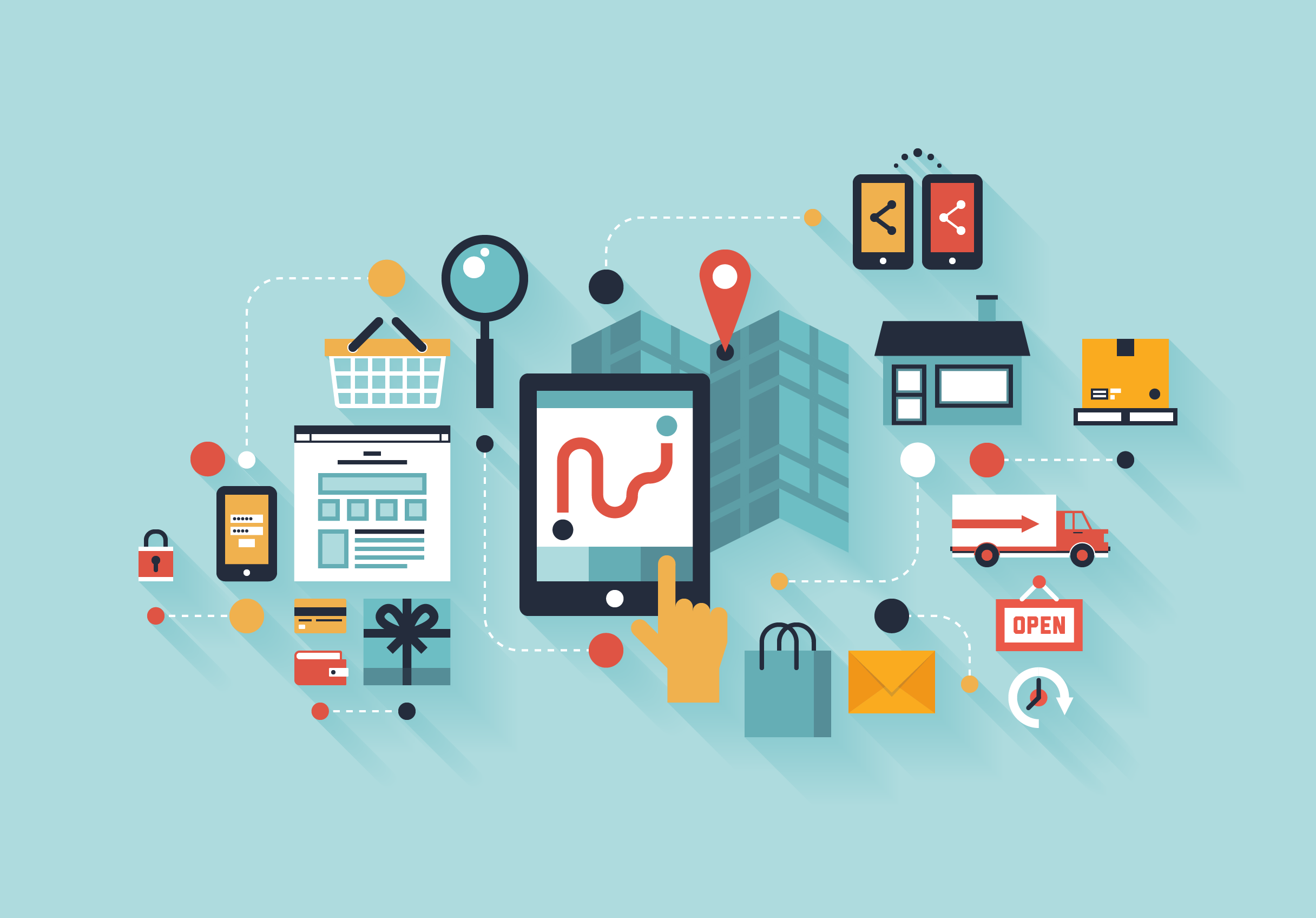 Customized eCommerce Solutions
Logic Solutions can help you with your eCommerce and mCommerce strategy, development, implementation, and support. Find out how you can have a beautiful, functional frontend and a powerful backend to support your business needs.
---
---
---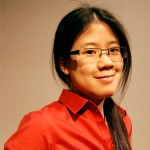 Jennifer Pan is a marketing coordinator at Logic Solutions. If you want to get her attention, try talking to her about d20s, (board) games, sci-fi and geeky references, or cute animal videos…or all of them at once. Just don't bring up her uncanny ability to roll natural 1s.