Be sure to charge your mobile devices before coming to the United States from other countries. TSA will now be asking U.S.-bound passengers to power up their devices before getting on the plane. If the device does not turn on, the passenger must leave it behind.
Details behind the reason of this increased security measure are vague.
Phones made by Apple and Samsung (that means the iPhone and the Galaxy, two of the most popular phones on the planet) will be singled out, according to Reuters.
France, Germany and the United Kingdom have all agreed to participate in this security measure as of July 6.
Now for some positive news: Air New Zealand is now allowing mobile devices to remain on during the entirety of most flights.
Does your awesome business want an awesome app?
Logic Solutions can create one just for you!
From the coding to the design to assistance with the distribution to enhancements and maintenance, the awesome people at Logic will help you with your mobile game plan.
---
Create your mobile app today!
---
---
---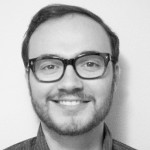 Pierce Courchaine is a marketing coordinator at Logic Solutions. When he's not in the office, he's rumbling around the country in a 1996 Honda Civic he lovingly named Martha. Martha's air conditioning doesn't work anymore, her power locks failed, her back left window doesn't open and her 106 horsepower has made for some heart-pounding races against Vespas. For some reason, he's the only one who can see what's special about her.